Microsoft Dynamics GP to Business Central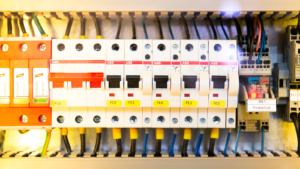 As Microsoft continues to shift its focus towards its cloud-first 365 ecosystems, many companies are struggling to understand the position of their current Microsoft solutions. Will Microsoft Dynamics GP continue to receive top-notch support and updates? Is Microsoft still committed to Dynamics GP, or is it on its last legs? And how do you migrate from Dynamics GP to Dynamics 365 when the time is right?
Microsoft Dynamics GP vs. Dynamics 365 Business Central: What's the Difference?
Once Microsoft's primary supply-chain-focused ERP, Dynamics GP, is a byproduct of Microsoft's aggressive early-2000s M&A campaigns. Dynamics GP was originally created by Great Plains Software (hence "GP") in 1993, and it was scooped up by Microsoft in 2000. This was back when Baan, JD Edwards, PeopleSoft, and Oracle were the massive ERPs, and QuickBooks was still a little player. So, the acquisition of Great Plains was the heart of Microsoft's entire ERP ecosystem, and this acquisition signaled Microsoft's transition from primarily OS to a variety of business-forward software solutions.
Fast-forward to 2016. Microsoft decided to consolidate its large number of business solutions into a single SaaS suite called Dynamics 365 Business Central. In fact, Microsoft's Dynamics GP webpage has an entire section tempting you to choose Business Central instead of GP.
Get a comprehensive business management solution with Dynamics 365 Business Central, a solution as rich as Dynamics GP with a modern user experience and the flexibility to deploy in the cloud, on-premises, or in a hybrid combination." — Microsoft's Dynamics GP webpage
To put it bluntly, Microsoft wants you to choose Business Central. It's the end game. But what does that actually mean for Dynamics GP? We've seen a massive number of misleading headlines regarding the future of Dynamics GP. In fact, the top result on Google for the term "Dynamics GP end-of-life" has a title screaming "Dynamics GP support ends in 2025!" This isn't true. In fact, Dynamics GP is part of Microsoft's Modern Lifecycle Support — which means that GP will receive three small yearly updates until, well… forever (as of now).
You can see the currently planned updates for Dynamics GP on Microsoft's Software Lifecycle Policy page. The gist is this: Dynamics GP isn't in threat of being unsupported any time soon. So, if you're absolutely in love with GP, you don't have to upgrade. But what if you're looking to embrace the new wave of technology? When should you consider upgrading from GP to Business Central 365?
Should You Upgrade from GP to Business Central 365?
Let's start off by saying this, GP and Business Central 365 have nearly similar inventory control features. Your reason for upgrading shouldn't be based on features. If you're looking for additional features, you should consider onboarding a solution like StockIQ. This post will not cover the technical differences in inventory control between each solution since there is very little to cover.
Instead, let's cover the key considerations that will drive most companies' decisions to upgrade from GP to Business Central:
Do You Want to Migrate to the Cloud?
Dynamics GP is hosted on-premise or SaaS. Business Central is cloud-first with optional on-premise deployment. There are plenty of tangible benefits to moving to the cloud. You get Microsoft's robust and global-scale security, nearly infinite scalability and elasticity, and easy-to-budget upgrades. While this is a deeply personal question, the benefits of cloud deployments (on paper) far outweigh the cons. Most businesses (91%) are already on the cloud for a good reason.
How Long Has it Been Since You've Upgraded?
Seriously. How long has it been since you've upgraded your ERP? Tech moves fast. While Business Central doesn't have too many new inventory features, it does pack a ton of new features in areas like accounting, so you'll certainly get a more rounded solution. The main problem with migration hesitation is how far-reaching that change management resistance often is. Are you avoiding migrating because you're avoiding digital transformation? If so, migration may be the kick-in-the-pants you need.
While new features are nice, upgrading to modern systems also opens new areas of opportunity in AI, machine learning, and IoT (Internet of Things). Remember, your ERP is the heart of your business. When you upgrade your ERP, it forces you to modernize. Again, we have no horse in this race. StockIQ works perfectly across both Business Central and GP. This isn't a sneaky sales pitch. But if your resistance to migration comes from a deeply ingrained fear of change management, upgrading could be akin to pulling the pin in the digitization grenade.
Is Future-proofing Important to You?
Microsoft Dynamics GP has plenty of third-party vendors offering fantastic solutions. But that's not going to last. As Microsoft continues to focus on Business Central, vendors will start to shift their solutions primarily to that platform. In other words, Business Central will likely receive the most cutting-edge vendor solutions. And that trend will continue over the coming years. In addition, Microsoft will, almost certainly, eventually end support for GP. It may be a decade from now. But it won't last forever.
Upgrading now is like pulling the band-aid off. It has to come off eventually. But the sooner you pull, the less it hurts, and the more time your wound has to heal in the fresh open air.
Do You Want to Embrace Microsoft's Newest Solutions
Microsoft has been on a rampage lately. The sheer number of amazing new solutions packaged under the 365 banner continues to grow. These include:
These all work seamlessly with Business Central. You can use some of these with GP, but it requires some rather extensive set up in many cases. So, it's often patch-worked. An investment in Business Central (which is roughly $5 more per month/per user) is an investment in the entire Microsoft ecosystem and the ease of use that comes with this ecosystem.
How to Migrate Your Dynamics GP Data to Dynamics 365 Business Central
It's insanely simple to migrate data from Dynamics GP to Business Central using Microsoft's migration tool.
In Dynamics GP, select:
Select File

Select Maintenance

Click Export Data

Name and Save your .zip file
In Business Central, select:
Select Setup and Extensions

Select Assisted Setup

Click Migrate Business Data

Select Import from GP

Choose your .zip file
That's it! Your data (at least, the data you're allowed to migrate) will be in your Business Central ecosystem. Seems way too easy, right? Sort of… not everything will transfer (e.g., payroll, etc.), and you will certainly need to perform some cleaning, deletion, and archival processes. But migration from GP to Dynamics is relatively easy considering the hoops other solutions jump through.
Another option is Azure. You can transfer GP data to Azure and then Azure data into Business Central. You can learn more about what data is and isn't transferable in this Microsoft document.
Also, it's important to note that most companies purchase licenses from Microsoft partners. These Partners almost always help you perform migration. So, you may not have to worry about the technical migration part. Choosing to migrate is the real challenge.
StockIQ Adds Value to Dynamics GP & Business Central
We build StockIQ to be platform-agnostic. Our solution works across both Dynamics GP and Business Central (as well as a variety of other solutions). While Business Central has plenty of new capabilities, StockIQ is equally valuable across both GP and Business Central. StockIQ enhances Microsoft's already powerful capabilities with amazing functionality. Are you ready to build a world-beating supply chain? Contact us.
---